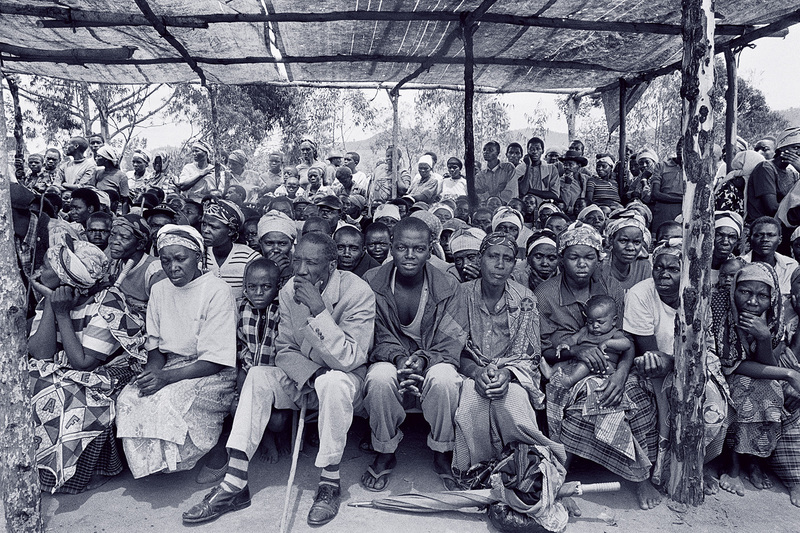 Villagers await the beginning
of the Gacaca hearing.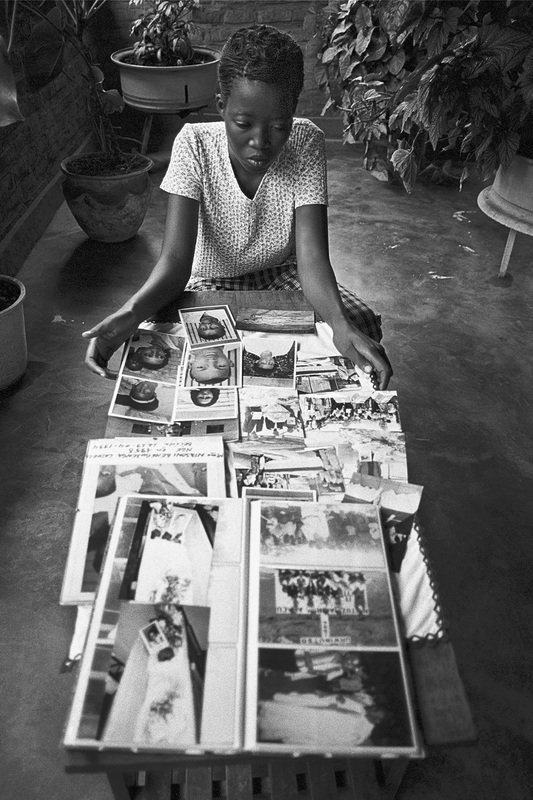 A genocide survivor with photos
of her massacred family members.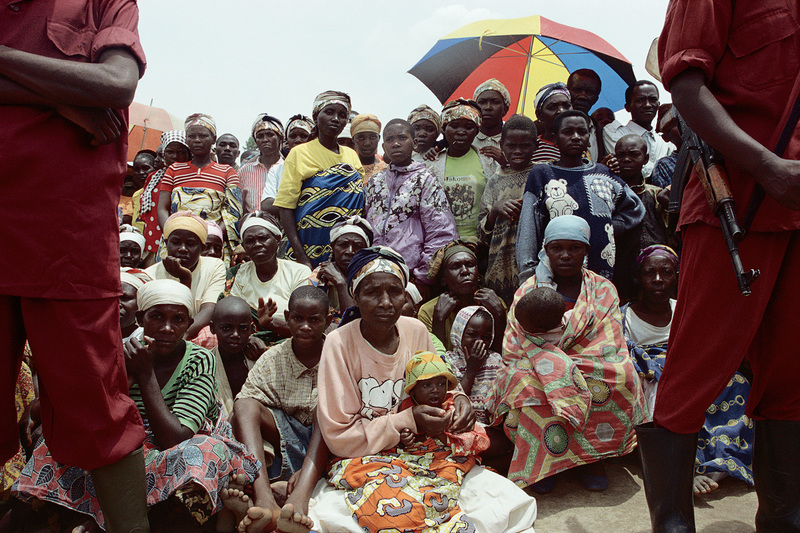 Spectators gathered around the courtyard where hearings are being held.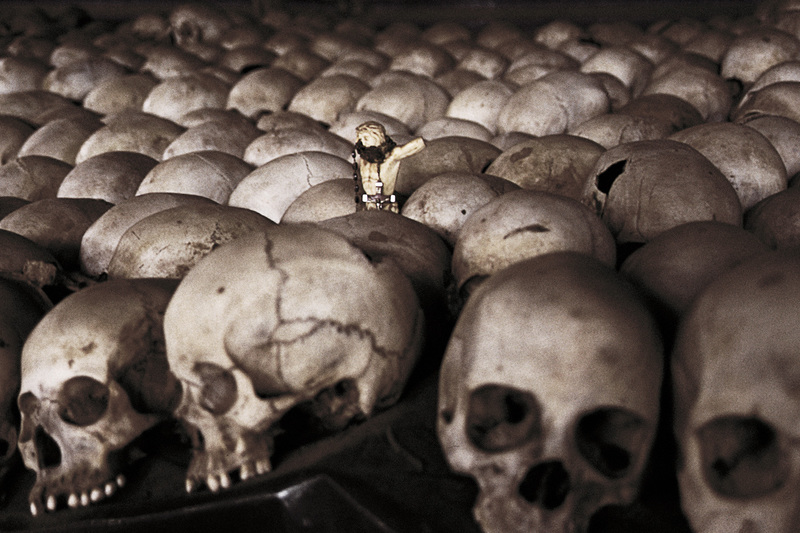 Ntarama Church, which houses
the remains of the 5,000 Rwandans
killed inside the church.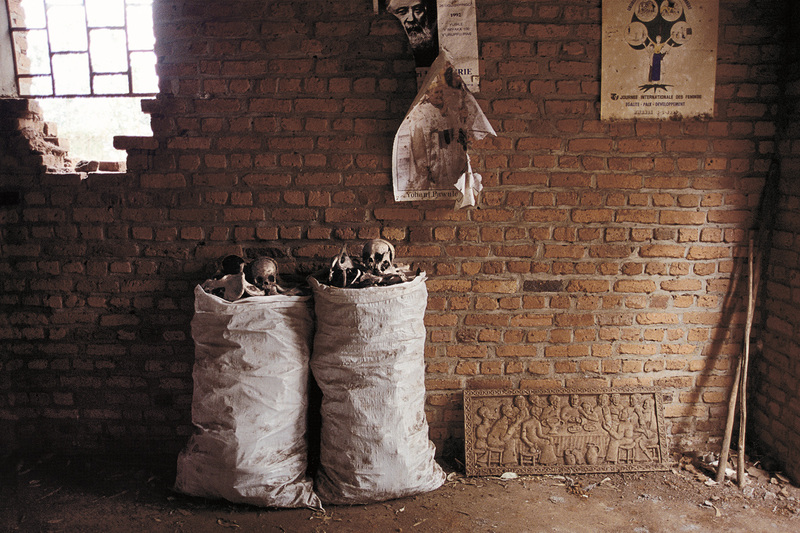 Sacks of children's skulls in
Ntarama Church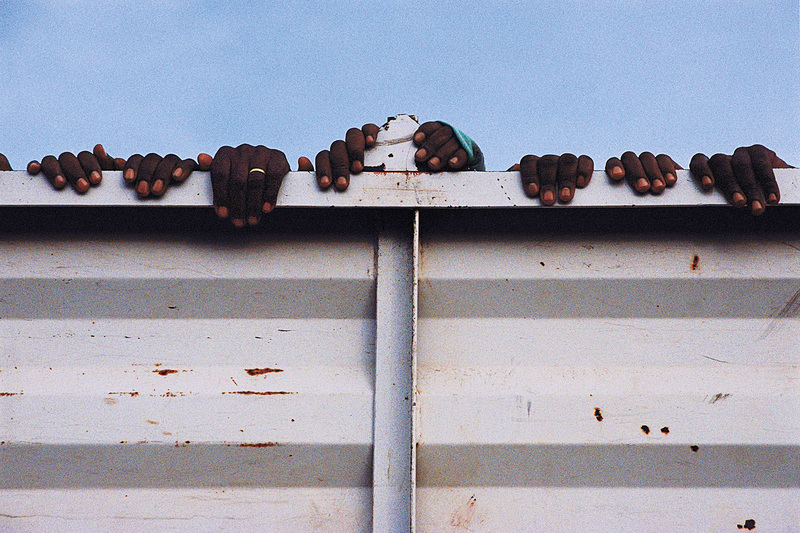 Prisoners trucked to Gacaca hearing.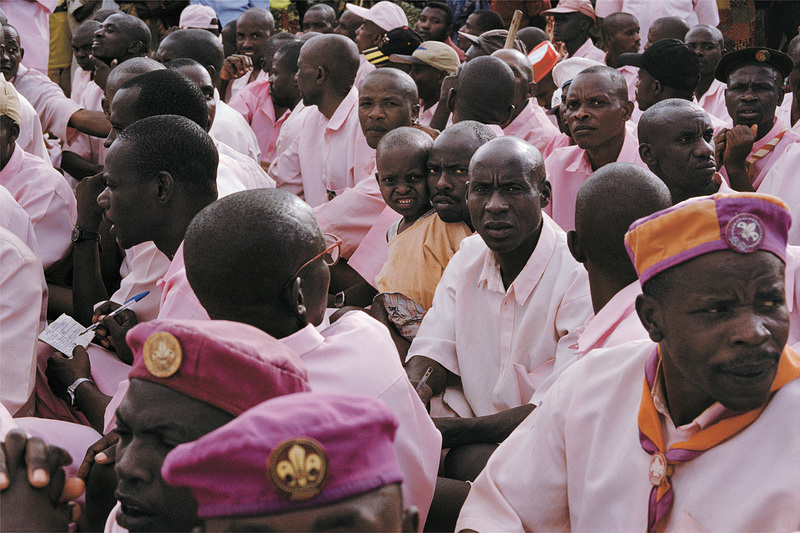 Prisoners await the start of the hearing in Nyakizu.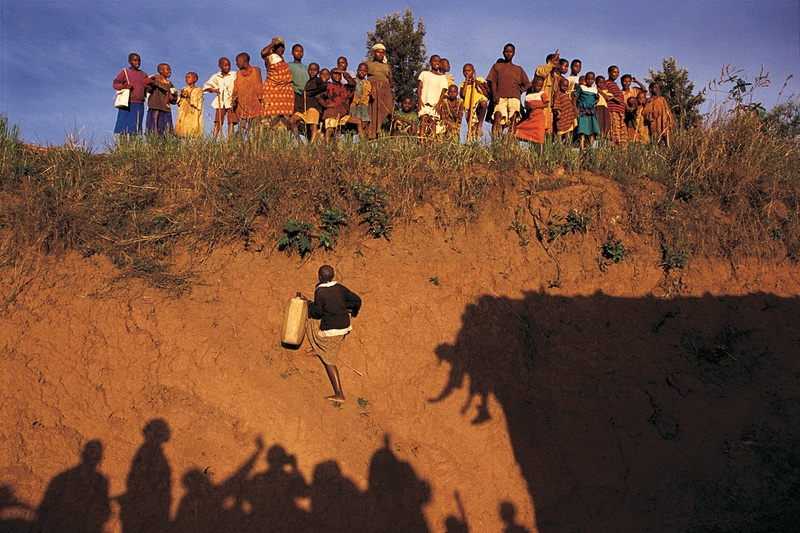 A truck crammed with prisoners breaks down at the side of the road, after Gacaca hearing.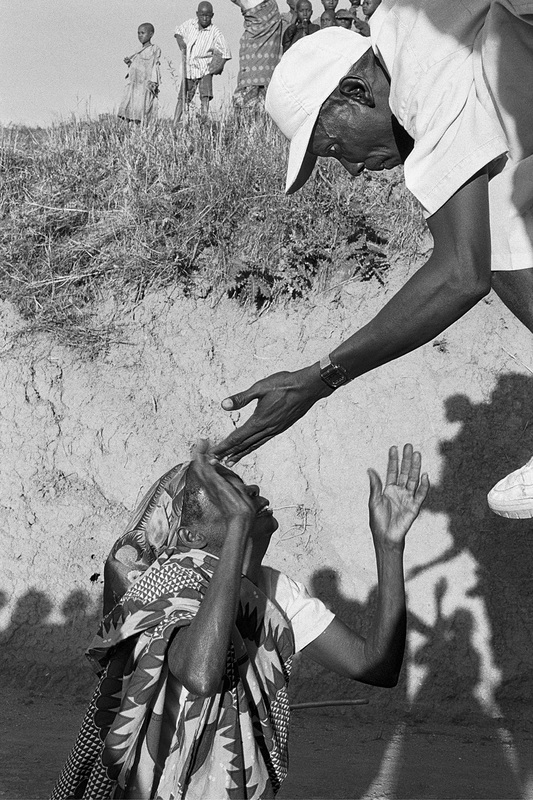 An inmate reaching out of the truck.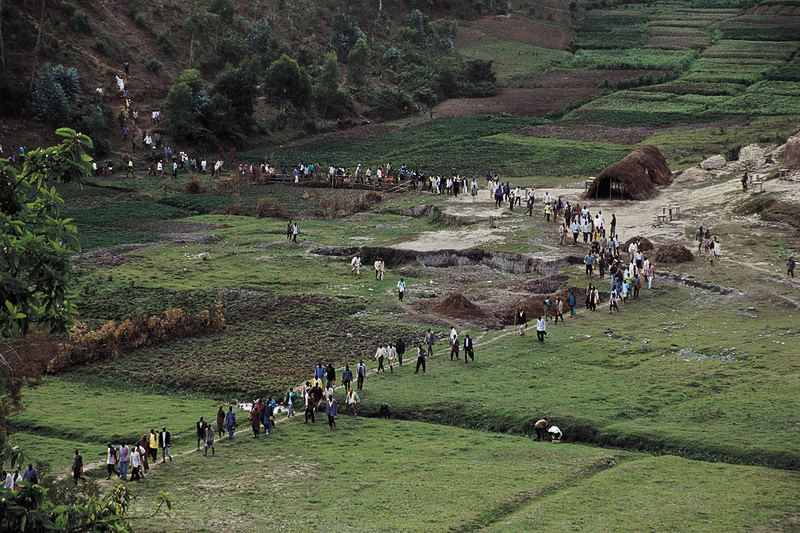 After long day of Gacaca hearings, prisoners walk back to prison.